THE YUMATICS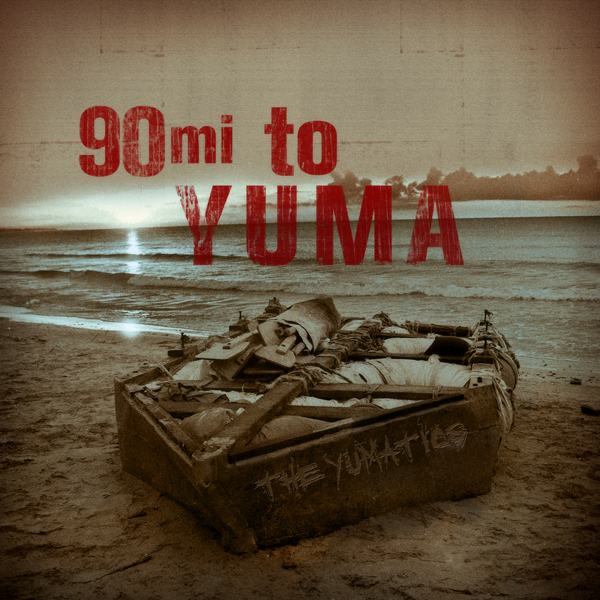 Cuban music from a Cuban-American perspective that flows as seamlessly between rock and son as it does between English and Spanish. Alternative Son? Son Americano?
Yuma is Cuban slang for The United States.

Yuma

can also be a person from the U.S. or a Cuban-American.  Yumatico is used to describe Americanized Cubans, locals that have a very American style.
The Yumatics is a Cuban-American music collective who's Americanized Cuban sound draws from a wide variety of influences that cross cultural, linguistic and musical boundaries. Songs are Cuban in form, all rhythms are

Cuban

, but elements of Americana inherently come to the surface. The recording, named 90 Miles To Yuma refering to the distance between the U.S. and Cuba, has a natural Spanglish feel to it, some songs are sung in Spanish while others are sung in English. From the opening track "Brother", a rebellious romp of Timba-Funk, to the cha-cha-rock cut "Time", to the sonora sound of "Sigue Caminando" the Yumatics bespeak their roots on both sides of the Florida Straits.  "The music is a reflection of who we are, as Cuban-Americans", states singer-songwriter Juanito Maribona, "This is how I hear music".
90 Miles To Yuma was recorded at the historic Radio Progreso Studios in Havana with veteran producer Nicolas Sirgado (Orquesta Termidor,

Soneros de Verdad

, Conexión Salsera, etc.).  "The live room has a magic haunting feel to it, like being in a Cuban music hall of fame-cathedral" says Maribona about his experience recording at Radio Progreso. For decades the greats of the Golden Age of Cuban Radio performed live broadcasts from these studios,

Benny More

,

Celia Cruz

,

Trio Matamoros

,

Sonora Matancera

and so many others.  Today the broadcast station is on the buildings top floor and the original live music broadcast halls have been transformed into recording studios.
The album features prominent Cuban musicians including Luis Frank – vocals, Lazaro Oviedo – trumpet, Carlos Alvarez – trombone, female rapper Mariana, San Miguel Rodríguez – tres guitar and others.  The Portland sessions were recorded at Pure Cuban Sugar Studios with the likes of Dean Katari – guitars, Farnell Newton – trumpet, Ruben Torres – Cuatro Guitar, Paul Creighton and Olivia McCoy – vocals.  Capturing talents from both sides of the fence was key in capturing the essence of the Yumatics.